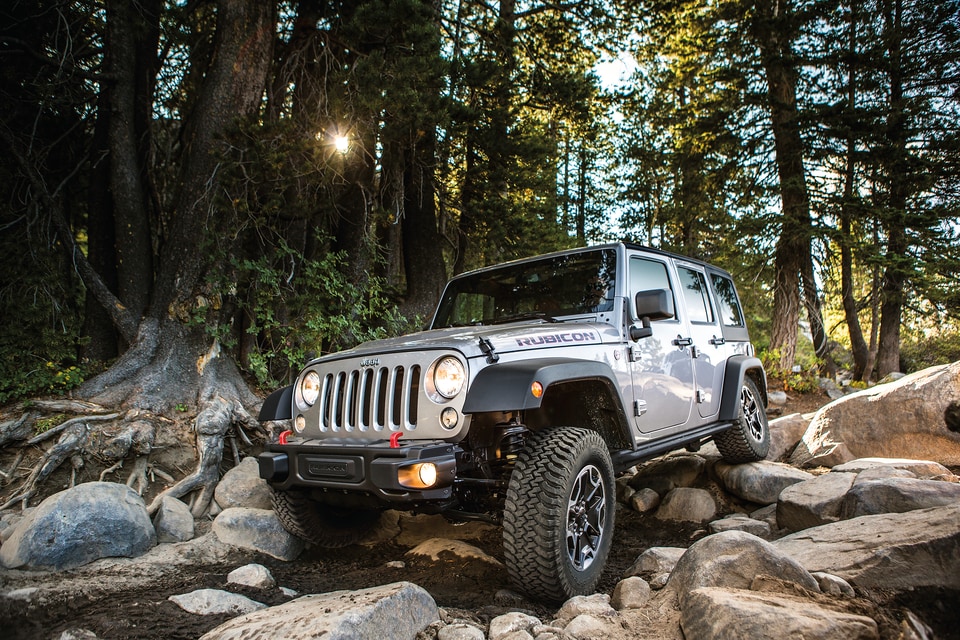 Sometimes the road just isn't enough. If you're the kind of driver who wants a dependable car that can also double as an off-roading champion, there's no better place to look than the new Jeep lineup. Dating back to the 1940s, Jeep vehicles have been a constant source of top-tier performance. Rugged and versatile, Jeep's model lineup is a go-to source of great vehicles for those drivers who view the road as optional.
The Jeep Wrangler, for instance, is easily one of the most capable vehicles for drivers in areas where rough roads and off-roading are the norms. Drawing design elements from the original Jeep, its high ground clearance, sturdy body, and powerful engines give it everything it needs to thrive in almost every situation.
Drivers interested in capable vehicles with more passenger-friendly modern aesthetics might likewise appreciate models like the Jeep Cherokee, Grand Cherokee, Compass, and Renegade. Attractive and well-equipped for everyday life, these vehicles also offer a superior level of performance that few of their class competitors can match. If you're looking for top-tier amenities and technology, you might have options from other manufacturers. If you need all of that plus an unmatched level of power and versatility? You're going to be hard-pressed to find anything like the Jeep lineup.
Would you like to know more? Get in touch with Yucca Valley Chrysler Center in Yucca Valley, CA. Our staff of friendly sales agents would be happy to show you our inventory of new vehicles. Our number one goal is to send you home in a vehicle that you love.